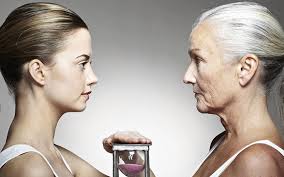 Valuable Related professionals and authorities,
Turkey is not a modern and contemporary structure with a healthy and international care system. We have identified this as a result of 7 years preliminary work as an association.
In Turkey, we have identified very few specialists who would like to have expertise or professional skills and expertise at the level of knowledge and skill that would be able to provide us with the system, which would be effective at the international level and at the scientific level.
This is in full study. Disease maintenance, ie palliative care, is not a structure that every person will work or counsel.
It requires international competence and scientific validity and compliance with ethical rules.
Maintenance work is not a national workspace where everyone can join and say anything.
We have been doing infrastructure work for 7 years in this regard. The net result is that Turkey is not at the desired level in palliative care and that the care insurance and NATIONAL CARE and system should be established immediately. There is not much in Turkey about information owners in this regard. We do not have enough knowledge in geriatrics, child and adult illness care system, Turkey in arge project. We tried to reach as many people as possible in Turkey and health commission as much as possible. If you can not reach us, please contact us.  Turkey can participate in the study of international care system, but as we see it as an association, since we are in the obsity struggle project in 2005-2011 because it is the desire to enter the group and only take the information from the group and take it to some places, to prevent it from taking project information and harming the project we have to take the necessary precautions, and we have to be careful in this sense. For this reason, we need to pay attention to certain criteria. We have seen that we have to be very careful about international work. once again!
In addition to the conference, we want to check whether there is information in Turkey, we see that many of the knowledge levels are not enough for the NATIONAL CARE project,
We are an academic institution and we are meeting again with our international advisors and strengthening and finalizing these institutions on an international scale.
When we do these studies, unfortunately some people work hard to prevent this project, and 80 million of them are in danger in Turkey. For this reason, away from science, we have started to prosecute public prosecutors about these people who are far from protecting the health of society.
NATIONAL MAINTENANCE, which will abandon good and undisciplined situations, will save the state from harm, and will build a powerful structure to stop the flow of money to someone's pocket.
Just like in the modern world, follow-up, control system will come and everything will follow.
If you want to get information about the care system, you can call our association.
This was a conference that identified them. But we see that there is no adequate and experienced situation. They are in a state of inadequacies, far from reality, from the world of knowledge and science. We are unfortunately unable to get this work done by individuals or groups who are engaged in international work, away from science.
For this reason, we have built up a structure where we move our work to a decision-making dimension, everyone is open but we are going to make the rules of participation a little bit heavy and based on some international criteria. We will send these rules to our consultant,
Unfortunately, those who do not have these criteria will not be taken to this conference. In this conference, which will be a decision-making body, consular officers and international institutions and serious associations working especially in this field and those who have proved the science of mankind will be accepted at national and international ministerial level.
It is open to young people and no fee will be charged.
Security will be at a high level. Abstinence will never be allowed.
Soon it will be released on the new web page with new design.
Great Healthy Society and Sick Elderly and Elderly Caregivers Association