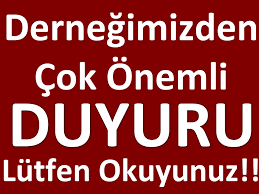 Dear Turkish Nation, Dear Turkish Citizens,
Since a long time, we try to start National Health Care project (name belongs to us), 1 side project that caregivers vocational and internationally for the first time by Turkey, which will be accredited internationally accredited studies  we're starting to work onOctober 2020 or November 2020 in Istanbul Marmara Region project provinces, region and Turkey as well as regional 'PRICELESS, UNIQUE, PRECIOUS our HUMAN SCIENCE, HEALTH AND PROFESSIONAL our academicians" encountered with a number of groups,
WE CREATE PATIENT CARE SERVICES TO MEET THE HEALTH CARE NEEDS OF THE TURKISH NATION,
Unfortunately, in our country, the project that I started 10 years ago was prevented by a number of individuals and rent groups in violation of the law and human rights.
ALLAH SHOW THEM THE RIGHT WAY …!
How painful it is for all today's doctors to work like CAREERS.
And it is real.
And what can a handful of doctors and nurses do?
It is as if we are in a world war and a tiny virus invading, no one can see with the naked eye, and unprepared countries are falling one by one, like the fronts falling,
Uninformed, unequipped and uncrewed Commanders and armies cannot triumph.
We are the well-equipped commander and leader of this business, as well as the best,
I think this exemplary situation we fell into will go down in history as a painful picture.
I do not think the NATIONAL HEALTH CARE project of which I am the head has been understood. We need at least 3 million professional caregivers.
Caregivers are nothing else, these caregivers are the people who know health care and planning very well and apply the long-term and short-term care according to the diseases.
We want to see you with us.
Lets hurry up. We lost a lot of time.
Respect,
Serpil KESKİN
Healthy Comunity Association President
Project Director